請問神人能否幫我聽譯這段影片的英文
https://www.youtube.com/watch?v=wMe1z_HCu0A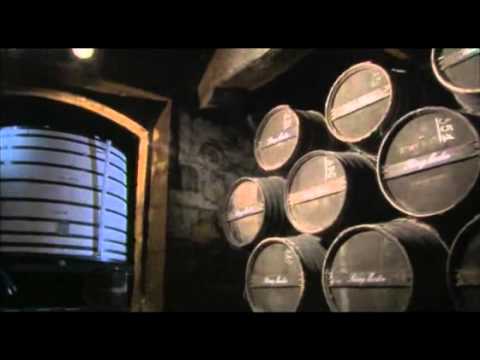 我只想要知道整段影片說的英文
不需要翻成中文
請不要用翻譯工具
Youtube內建的英文字幕很爛,很多都翻錯
Hello! I am Pierrette Trichet, cellar master for Remy Martin. I'm delighted to be your host and to guide you through the knowledge and expertise that lies the heart of cognac.

At Remy Martin, we know that it is the precious grapes grown in the heart of the cognac region that make the most aromatic eaux-de-vie. It was this decision to choose quality, the very critic at Remy Martin to blend its cognac using eaux-de-vie from the two most sought-after growing areas from the heart of the region, Grande Champagne and Petite Champagne. Our wine growing experience puts us in a strong position and discussion with our wine producing partners from the Fine Champagne Alliance.

My team and I take great care when tasting each of the eaux-de-vie to ensure that we only select those with the highest aromatic potential. In order to extract this potential, we distill the wine with its lees in small pot stills. This traditional and delicate distillation method enables us to capture the real aromatic heart of the grapes and bring opulence and longer finish to our cognac. Following the distillation, the eaux-de-vie began a long process of aging in the darkness of our cellars. The structure and wide grain of Limousin oak to make our barrels encourages an alternate exchange between, eaux-de-vie, air and wood, giving rise to incomparable aromatic intensity.

At Remy Martin, the time given over to aging requires the utmost dedication. Remember that for some of our blends, we use hundred-year-old eaux-de-vie which requires the work of three generations of cellar masters. I myself have worked for Remy Martin for thirty years, including ten years alongside the previous cellar master. To put it in perspective, there've only been four cellar masters in the last hundred years of Remy Martin. As you have gathered, one of my major tasks is to honor its heritage handed down by my predecessors. That currently represents a hundred and fifteen years of harvesting and knowledge.

2014-02-15 03:59:18 補充:

I frequently tasted these precious reserves of Fine Champagne in order to develop a large number of blends over the years until we achieve the perfect harmony of aromas and recreate the inimitable taste of each of our cognacs.

2014-02-15 04:00:07 補充:

I have to maintain the style of Remy Martin cognacs while, at the same time, continually improving the methods used to develop them and their intrinsic qualities. As both guardian of the temple and visionary,

2014-02-15 04:00:59 補充:

As both guardian of the temple and visionary, I have to manage the present and predict the future so that in my term I can leave behind me the eaux-de-vie that would make the Remy Martin of Fine Champagne cognacs of tomorrow.

Cookie +1...............................